Kathlynn Cadiente
Associate
Location: 660 Bay Blvd, Suite 212, Chula Vista, CA 91910
Phone: 619-422-7722
Fax: 619-422-7011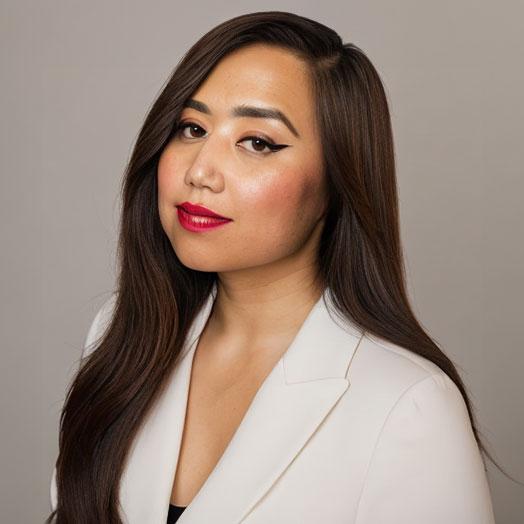 Katie Cadiente has been licensed to practice law since 2017. She started her career with Genesis Family Law (GFL) in 2021 and has practiced family law for her entire legal career.  Katie has been named a Rising Star in San Diego County by Super Lawyers since 2021 and is an active member of the San Diego and California Family Law legal community. She currently serves on various Executive Committees with California Lawyers Association, which is part of the educational side of the State Bar of California. 
Katie is an integral part of GFL. She has litigated several high-conflict dissolutions, paternity, child custody, support, and domestic violence restraining order cases. She has also worked with clients to completely avoid the courtroom all together by reaching settlements outside of Court. Katie approaches each case with a unique strategy, individualized to her client's needs and wishes.
Katie is extremely passionate about family law. She loves having the ability to help people through extremely difficult times in their lives. She finds nothing more fulfilling than seeing her clients thrive after resolving their matters.
Katie attended Thomas Jefferson School of Law (TJSL), where she was an editor on the Thomas Jefferson Law Review. At TJSL, Katie graduated as valedictorian of her class and received numerous honors and awards. Prior to law school, Katie attended the University of San Diego where she majored in International Politics and minored in English.
Katie is originally from California's Central Valley. Both of her parents immigrated to the United States from the Philippines in the late 1980s. Her father was a farm worker who eventually joined the US Navy, and her mother was a grocery store clerk. Katie is the first lawyer in her family.
Outside of the law, Katie is a voracious reader. Her favorite writers are David Sedaris, Ryan O'Connell, and Tea Hacic-Vlahovic. When she is not in the courtroom, you can find her hanging out with friends or with her dog Disco and cat Mo (who she refers to collectively as the Goof Patrol).
Professional Associations and Memberships
California Lawyers Association, New Lawyers Section Family Law Executive Committee Liaison, 2022-2024
California Lawyers Association, New Lawyers Section Diversity, Equity, and Inclusion Subcommittee Chair, 2023
California Lawyers Association, New Lawyers Section Public Outreach Subcommittee Member, 2023
California Lawyers Association, New Lawyers Section Marketing Subcommittee Member, 2023
East County San Diego Bar Association Board Member, 2019-2021
Classes/Seminars
San Diego Family Law Bar 2021 Spring Seminar, Keeping Biases and Costs Low in Litigation, Panelist
Assisted Reproductive Technology (ART) or Assisted Reproduction
Child Custody and Support
Divorce / Domestic Violence
Mediation and Discovery Referee Services
Prenuptial and Post-nuptial Agreements
Complex Property Division
Dividing Retirement And Investments
How Is A Business Divided In A Divorce?
Schedule A Consultation With An Attorney